About us

Exal s.r.o. is a dynamically progressing company in the town of
Komárno, Slovakia. It was established in 2010 and since then it has
expanded its activity with extrusion of aluminium profiles as well. The
production is realised within a 60.000 m² industrial area in Kolárovo
that includes an 20.000 m² industrial hall where next to the production
line we have a modern horizontal powder painting line and a mechanical
workshop as well. In this way, besides profile extrusion we can
offer a complete service of powder painting, anodising, wrapping,
protect foiling and mechanical processing of profiles. The production
is executed on a new, modern extrusion line with high control of quality
terms and by the only use of high quality materials.


Strengths of Exal s.r.o. among others are flexibility and short delivery
time of the items.


A main and important goal of ours is to maximally satisfy the client's
demands and to persistently develop our products, technologies and
services at the best possible prices.


Our company guarantees quick and safe arrival of the products by
our own logistic department and our own fleet of trucks.


Exal s.r.o. is in close collaboration with the following companies: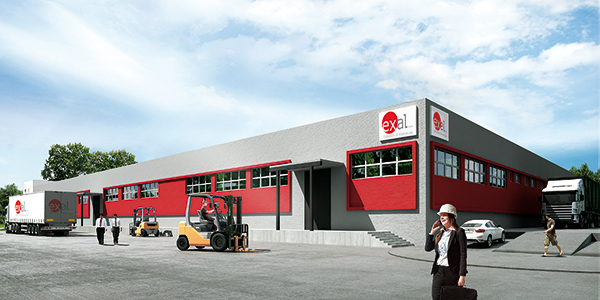 Attachment download
exal_katalogus_uk_3red.pdf [2,43MB], 23.02.2023