Powder painting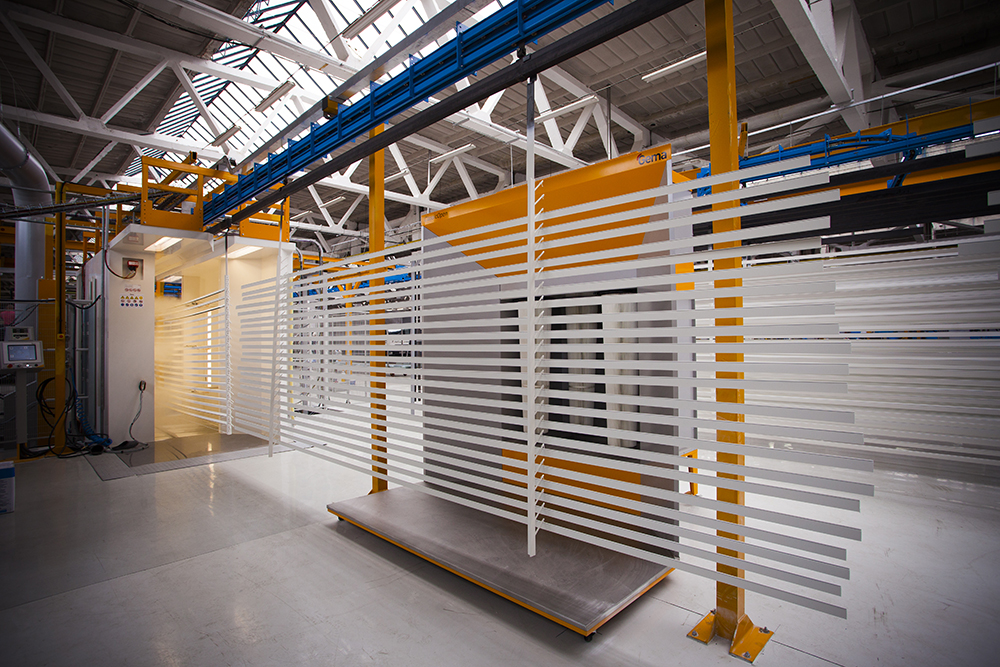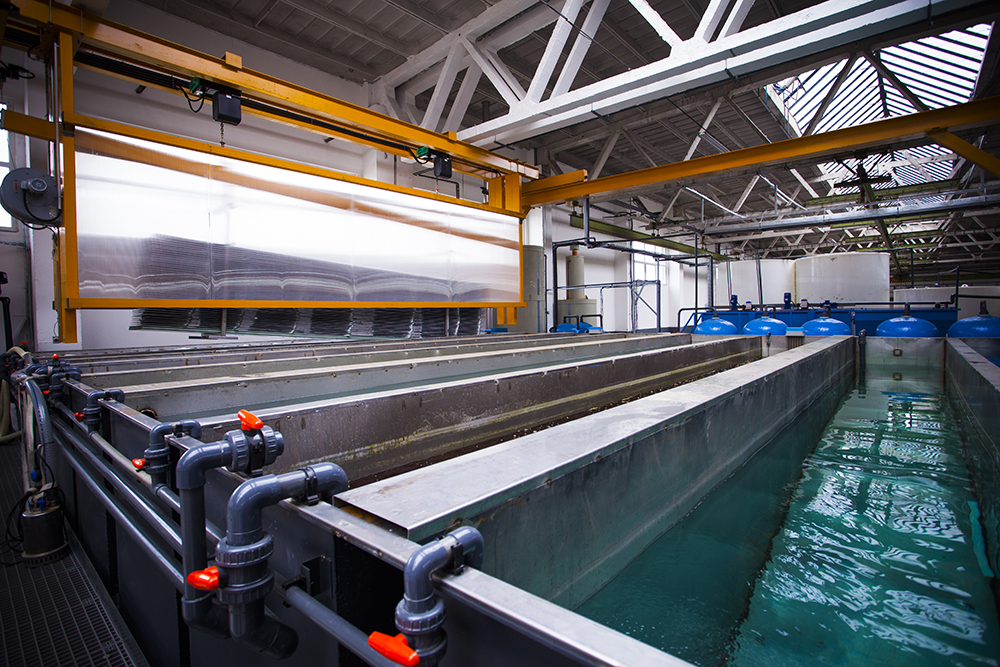 With our new horizontal painting process we are able to solve the powder
painting of aluminium profiles. The surface treatment begins with a
9 phase immersion in a passivating bath. The profiles are coated with
a passive green chromate layer which creates a very strong coat on
the surface of aluminium against corrosion. We control and monitor the
process of surface treatment in a high-quality laboratory of ours in accordance
with requirements of qualifier institutions. For the passive coat
that evolves during the process of passivation, the supplier guarantees
a 1500 hours salt spray test which means at least 10 years of corrosion
resistance of the coat.

The configuration of Swiss made GEMA cabins with their extra modern
(spraying) guns offer a perfect combination of high productivity and perfect
painted surface.


The finishing process happens in a special oven, where as a result of
the high temperature the powder lacquer solidifies to the surface. This
machine which works with a quality automatic ventilation is tuned within
totally precise quality borders. Thanks to this it satisfies all demands and n
eeds. We always carry out and document the adhesional features and
the mechanical properties of the painting on workpieces. In addition, it
is confirmed by a quality certificate.

We work with acclaimed international suppliers such as Tiger, Akzo Nobel
or Dupont, that guarantees the perfect and unimpeachable quality
of painting.
Quality certificate: